COMPASSIONATE FAMILY LAW & AGGRESSIVE CRIMINAL DEFENSE SINCE 2008
Chattanooga, Tennessee Trial Lawyer
for Criminal Defense and Family Law
COMMUNITY INVOLVEMENT
PRESENTING THE DR. PHILIP D. WISE MEMORIAL SCHOLAR ATHLETE OF THE YEAR
Supporting Exemplary Student Athletes in the Chattanooga Area
My father, Dr. Philip D. Wise, always emphasized the importance of education. In his memory, I'm very proud to present the Dr. Philip D. Wise Memorial Scholarship, which gives area student athletes the chance to earn a $5,000 scholarship in recognition of their educational, athletic, and community involvement endeavors.
EQUIPPED WITH THE SKILLS YOU NEED TO
FIGHT FOR THE BEST RESULTS
I KNOW WHAT IT TAKES TO WIN
COMMUNICATION
I believe that one of the keys to success with any case is a commitment to open and honest communication. I'll always be direct with you about your situation.
PREPARATION
I've always placed a high value on being prepared for anything. That's why I'll be sure that we're prepared for any legal challenge that lies ahead — no matter what.
EXECUTION
At the end of the day, my results speak for themselves. My job is to help you find a solution that fits your needs, and I'll do everything in my power to get those results.
FISHER WISE
---
"I PROVIDE YOU WITH TOP TIER ADVICE SO YOU KNOW THE PROS AND CONS OF EVERY DECISION."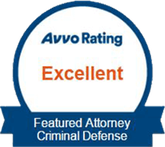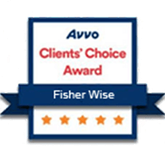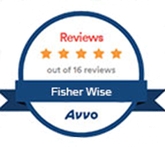 Very knowledgeable in his field. He has a professional manner in courtroom action. I hired him and He got the job done and in a timely manner.
Mr Wise did an excellent job of communicating with me about all proceedings as well as whenever I had questions. He also got the results I wanted.
Divorce and custody matter-Fisher was fast getting everything I needed filed and made himself available whenever I called him. I later referred him to one of my close friends with a similar situation who said she was also satisfied from start to finish.
Fisher made myself and my friend feel at ease during our lengthy court ordeal. He was always attentive, easy to reach, and reliable. I would highly recommend him.
Fisher helped me navigate the legal proceedings of my divorce. It was a difficult time in my life and I wanted everything made as smoothly and efficiently as possible. I have no complaints and have recommend his services to friends.
PROUD TO SERVE GREATER CHATTANOOGA
I'm Available As Your Legal Aid in Several Counties.
As an attorney with a license to practice in both Tennessee and Alabama, I can help residents across the greater Chattanooga area. Whether you're in Hamilton County, Sequatchie County, Rhea County, Bradley County, or Marion County — I'm here to serve your legal needs and protect your rights. If you can't come to my office, I'd be happy to come to wherever you are.
I'M PASSIONATE ABOUT WHAT I DO: SERVING YOU AND YOUR FAMILY TO THE BEST OF MY ABILITIES.
I love what I do because it gives me the chance to help others in need. Whether you're facing a divorce or family law issue or an unjust criminal case. I'm here to fight on your behalf to help ensure your needs are taken care of. I believe that successfully navigating these legal challenges can have a lasting impact on your future, and I want to make sure you're in a position to succeed.
That's why I try to remind all of my clients that having an experienced attorney at your side is not only a constitutional right but a necessity when legal troubles arise. This is, in part, due to the fact that virtually no one is prepared for the stress and anxiety that comes with a serious legal matter. Whether it's a criminal charge or a personal family issue, these circumstances can spring up on a moment's notice — leaving you in a vulnerable position and in need of help from someone you can trust.
That's exactly why I decided to open my own firm so that I could help those who may not be in a position to help themselves. I can help you find relief from your legal challenges by helping you understand your situation and all of the options available to you. From there, I can help you outline a successful path forward.