DR. PHILIP D. WISE MEMORIAL SCHOLARSHIP
My father, Dr. Philip D. Wise, valued education greatly and truly understood the impact of community support, as he himself went to Samford University on a basketball scholarship. He passed away in 2009, and to this day, my family and I look for ways to remember and celebrate his life any chance we get. So when the opportunity to sponsor the Scholar Athlete of the Year presented itself, it seemed tailor-made for Dad's memory.
Beginning in August of 2019, two new Scholar Athletes of the Week are announced each week during Friday Night Rivals. All Scholar Athletes of the Week are automatically entered into the running for the Scholar Athlete of the Year. At the end of the football season, each Scholar Athlete is invited to make a promotional video showcasing their accomplishments and making a case for why they should be chosen by the committee as the Scholar Athlete of the Year. The Scholar Athlete of the Year receives a $5,000 scholarship.
---
Week 1 Winners







The first two students to receive this award were Jameson and Anna. Jameson, the star kicker of Chattanooga Central High School, is part of the Chattanooga Football Club Elite Soccer and is recognized for his academic achievement as well. Anna is an all-city tennis player who attends Notre Dame. She sports a 4.15 GPA and is an extremely active member of various student organizations.
---
Week 2 Winners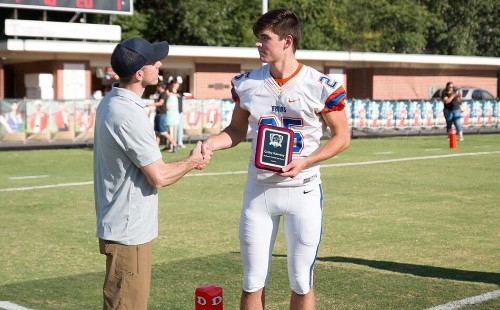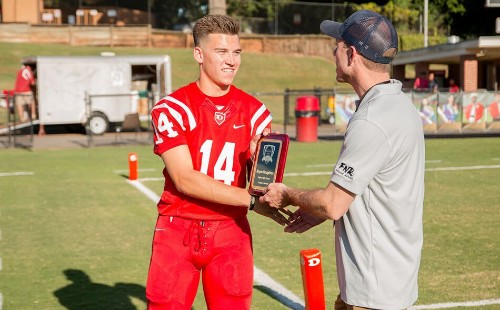 This week's awards go to Colby and Bryce. Colby is a varsity linebacker for Northwest Whitfield High School, while Bryce is a baseball and football player at Dalton High School. Colby volunteers Beaverdale Elementary and the City of Refuge in Dalton. Bryce is the president of the FCA, volunteers with various local organizations, and has a 4.54 GPA.
---
Week 3 Winners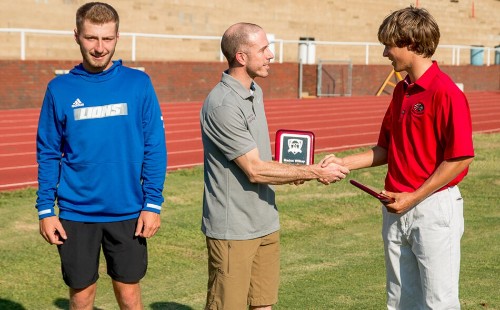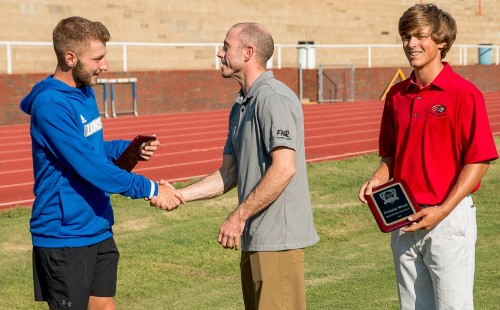 This week, it was Foster of Signal Mountain High School and Madox of Red Bank High School who were acknowledged for their athletic and academic achievement. Foster is a two-time gold winner in golf, a proud member of the Beta Club and National Honor Society, and a volunteer who works with special needs students. Madox is a quarterback who is part of the Grand Prix Racing Team and National Honor Society.
---
Week 5 Winners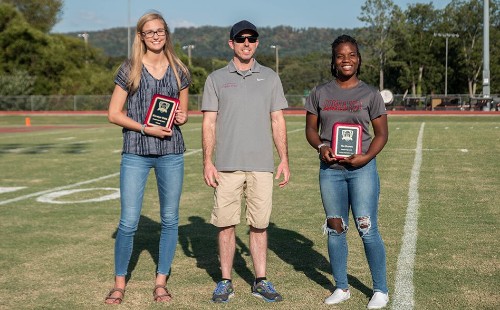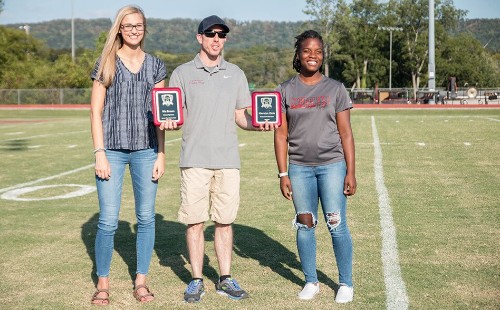 This week our winners were Kierstyn and Nia. Kierstyn, a four-year volleyball player for Bradley Central High School, holds a 4.0 GPA and is a member of several organizations, including the Beta Club, National Honor Society, and Student Council. She also volunteers with the local aquarium, zoo, and Cleveland/Bradley Youth Leadership Program. Nia is a member of the track, basketball, and soccer teams for Ooltewah High School. She too holds a 4.0 GPA and is a proud volunteer for the Samaritan Center, Chattanooga Soup Kitchen, and Feed the Homeless Food Kitchen. She is also involved in multiple student organizations.