Lana L. Sherrell
Paralegal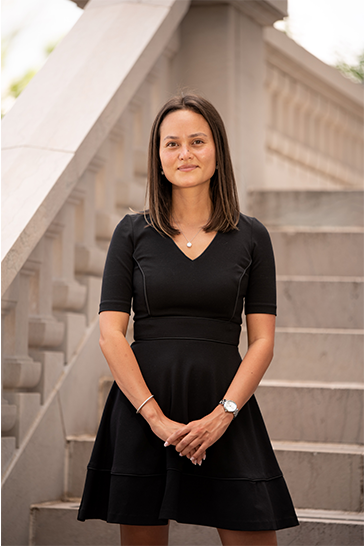 Lana Sherrell graduated from the University of Tennessee at Chattanooga with a bachelor's degree in English. She previously worked for a civil litigation firm before joining The Law Offices of Fisher Wise.
Anyone who has interacted with Lana knows that she is a calming presence in any situation–a trait that benefits our clients immeasurably. Lana is extremely organized, thorough, and meticulous. Like Fisher, Lana strives to achieve excellence in the areas of Family Law and Criminal Defense every day.
When she's not in the office, Lana enjoys spending time with her girlfriend, her two cats, Stella and Luna, traveling, and experiencing all that Chattanooga has to offer.
Education
B.A. English - University of Tennessee at Chattanooga